Pine Care Mobile Application
The Pine Care Mobile App aggregates information of the elderly resident and reports them to their family in a concise and clear manner. This includes personal information, health reports, health monitoring and residential care notices and activities.
Even if your family is busy, they are able to access information of the resident's welfare and situation, anytime and anywhere.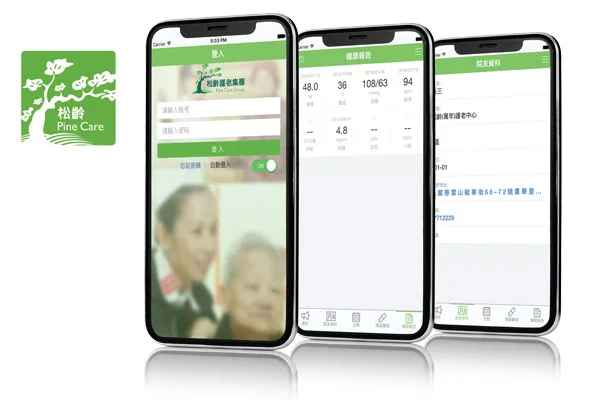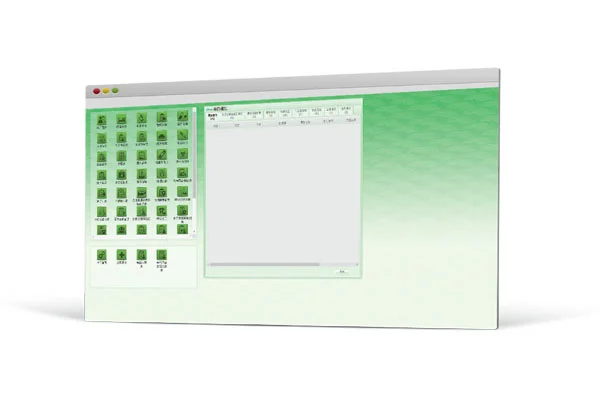 Encompass Intelligent System
Pine Care Group has developed the Encompass Intelligent System, which records the elderly's data, nursing details, check ups, drug records and social worker follow-up cases. Different departmental staff can access and make use of the elderly resident's past and present records and assessments to devise the most appropriate care plan for the patient. In the event of an emergency, a detailed health report of the elderly resident can also be generated to medical staff to provide the most suitable treatment scheme.
To ensure the safety of elderly residents when using the bathrooms alone, Pine Care Group has installed dynamic motion sensors in the bathroom. If the case of an elderly losing consciousness when bathing, the sensors will immediately notify the caregiver to allow them to act faster and provide timely support.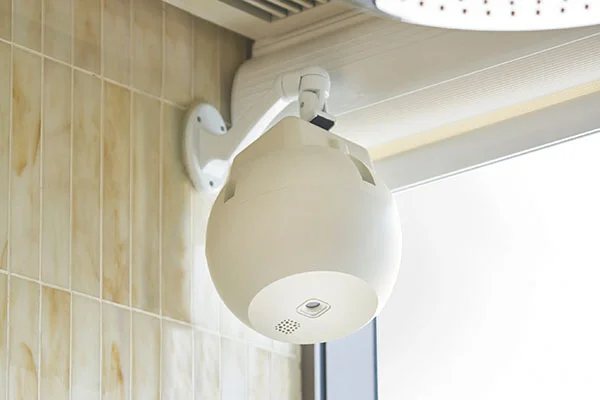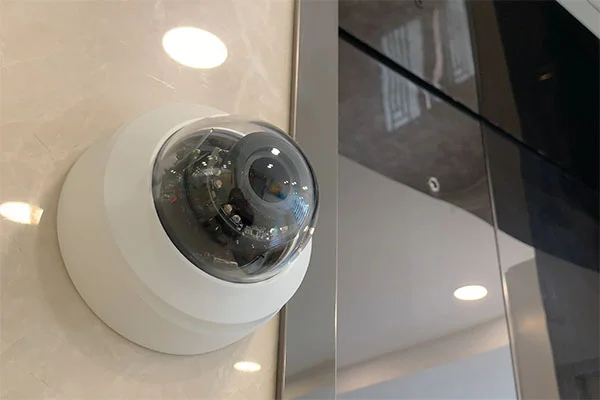 Facial Recognition Anti-Wandering System
Pine Care Group has introduced the most advanced intelligent anti-wandering system. Utilising high quality facial recognition technology and CCTV cameras to monitor the entrances and exits of Pine Care Group, it allows the caregiver to grasp the location of the elderly and enable them to take appropriate actions to assist them. With the new facial recognition anti-wandering system, it allows them to move freely while still being able to track their movements, giving their family a peace of mind.
Infrared Bed-exit Detectors
In order to better monitor the physical condition of their elderly residents, Pine Care Group has installed a wide-angle infrared bed-exit detector next to each bed. It observes the activity, position and temperature of the resident and triggers an alarm if an abnormality is detected; allowing the caregiver to provide quicker support and immediate assistance.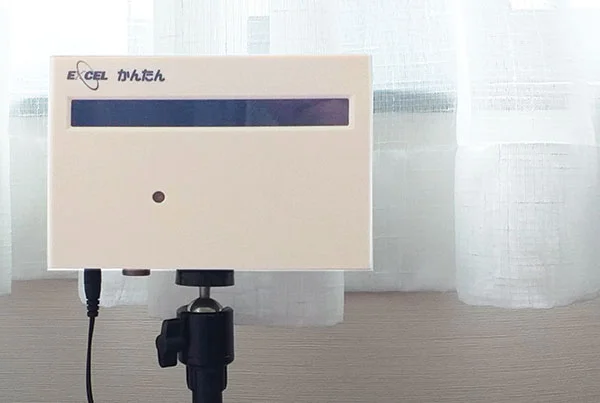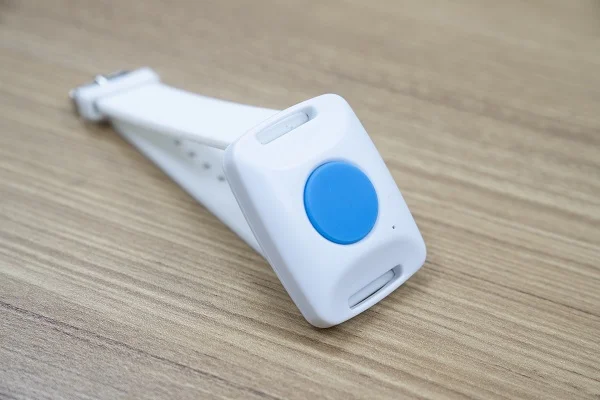 Indoor Wireless Surveillance Watches
For elderly residents with special needs, an indoor wireless surveillance system has been installed to monitor the elderly's location; this ensures the safety of the elderly residents living within Pine Care Group.