Conveniently situated in Yoho Mall I, Yuen Long, Pine Care Place is an elderly home designed to combine a luxurious, home-like environment with our innovative approach to long-term elderly care services. With an area of over 33,000 square feet, Pine Care Place offers just 68 beds, averaging close to 500 square feet per resident, making us one of the most spacious elderly homes in Hong Kong. In addition to the luxurious ambience, our service emphasizes on individualized care, catering to each resident's specific needs.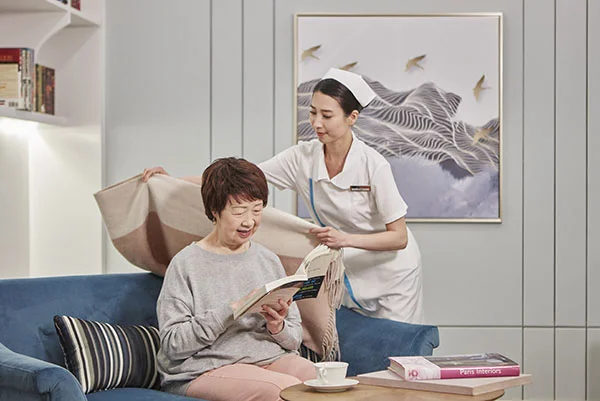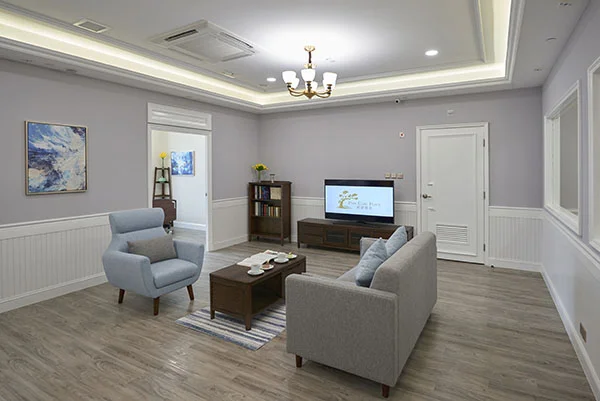 Elegantly designed, Pine Care Place features a warm and inviting ambiance throughout. Our design philosophy was to integrate a home-like environment into the functional requirements of a long-term care facility. Our residential suite features spacious single and double bedrooms, and a common dining and sitting area shared by several residents. This arrangement offers an ideal balance between privacy and social interaction among flat-mates in an intimate, cozy setting. 
Medical and Rehabilitation
In addition to our onsite rehabilitation team, which includes occupational therapist, physiotherapist, rehabilitation assistants, our visiting doctor is a Geriatrics specialist who makes weekly visits. Equipped with the latest medical and rehabilitation equipment, we are able to offer a wide range of treatments such as post-stroke rehabilitation packages, continuous ambulatory peritoneal dialysis, tracheostomy, non-invasive positive pressure ventilation, as well as cognitive training for residents with dementia.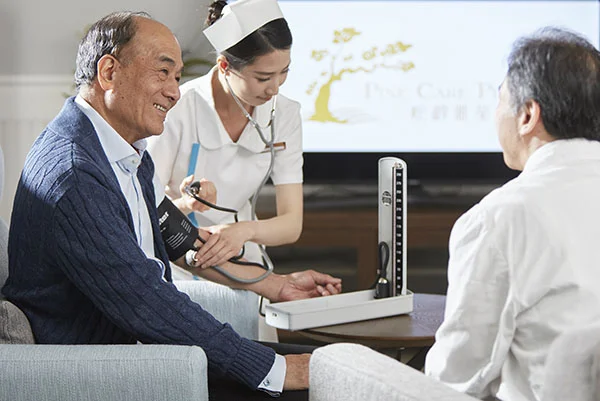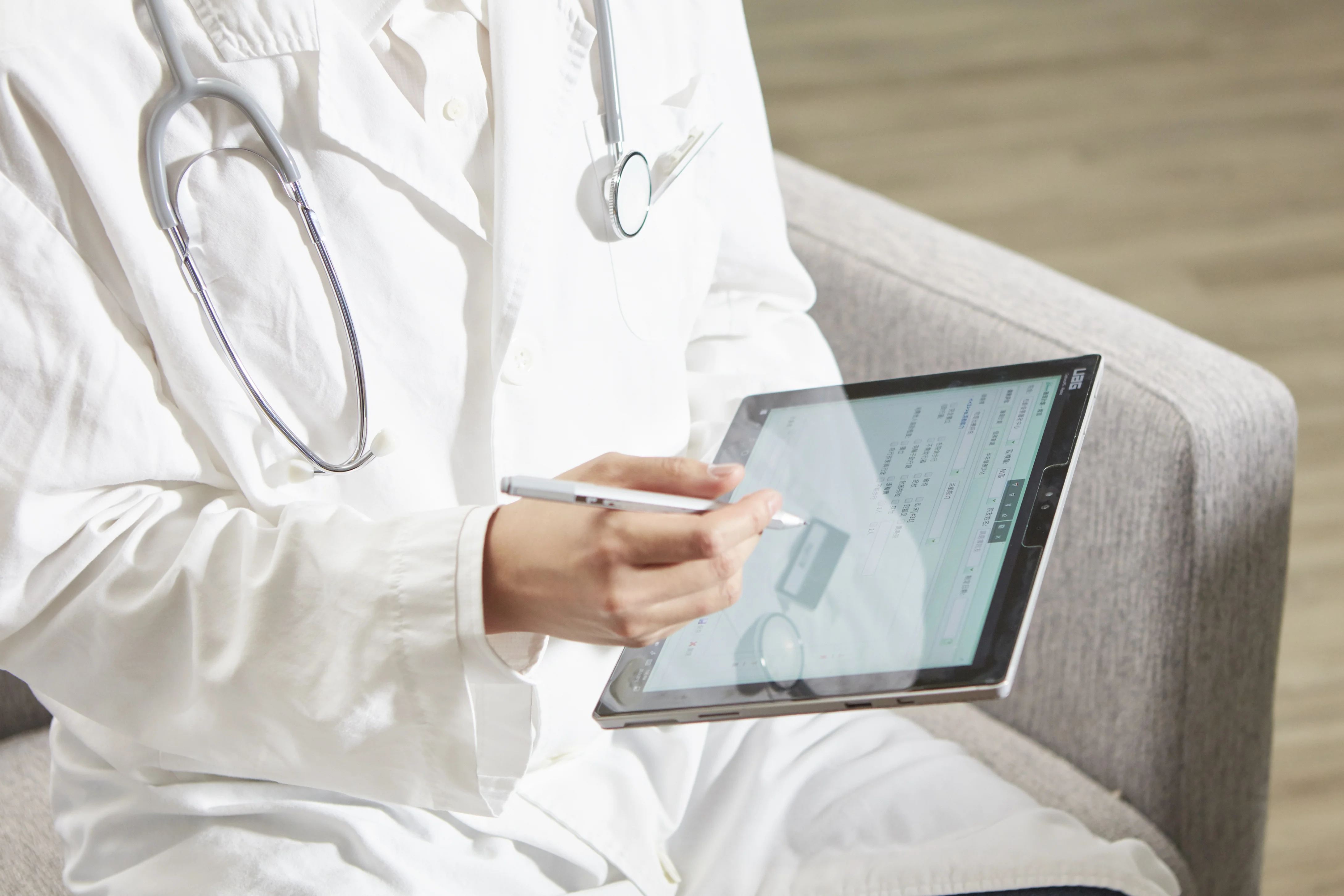 Stroke Rehabilitation Program
Pine Care Place offers a full range of stroke rehabilitation programs to provide effective treatments during the Golden Period, maximizing the chances of recovery. Equipped with the high-end medical instruments, like TMS and tDCS, our onsite rehabilitation team helps stroke residents by regulating the brain's neural activity to stimulate recovery. Additionally, personalized rehabilitation programs are designed for each resident.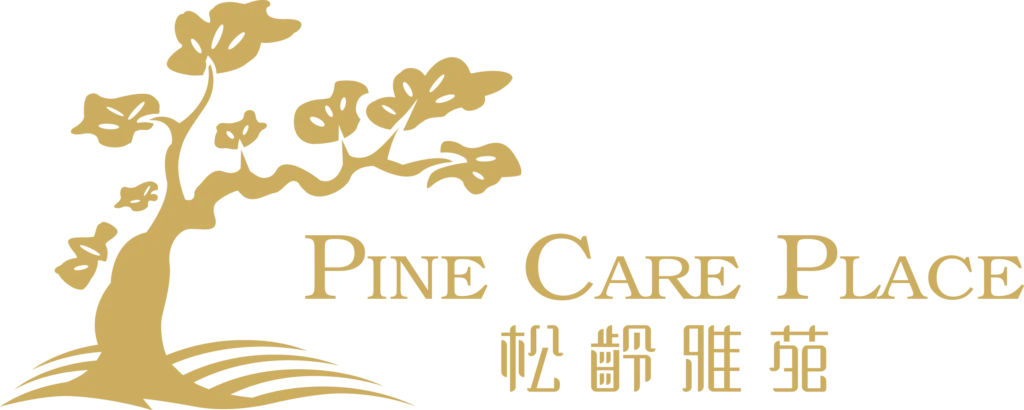 G/F to 3/F, YOHO Mall I, 9 Long Yat Road, Yuen Long, New Territories
Tel:2731-9300
Fax:2640-2116
info@pinecareplace.com